How to create an inviting guest room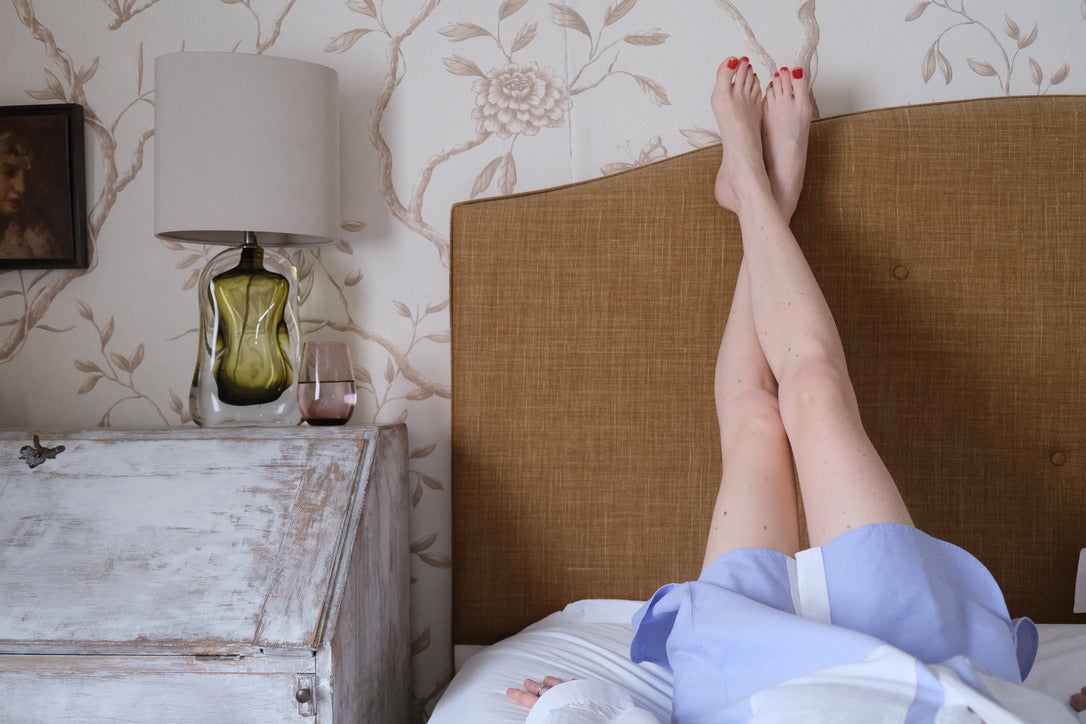 Are you hosting guests this Summer? Here are a few of our tips for creating a beautiful guest room so that everyone can get a good night's sleep. I would always suggest sleeping in the guest room as a host beforehand to ensure that all is as it should be.  There is nothing worse to discover the spare room bed is extremely uncomfortable. 
1. Soft feathered pillows - it is always so welcoming to have delicious pillows with crisp white pillowcases. 
2. A throw at the foot of the bed - this not only breaks up often a mass of white bedding but is useful on chillier nights or can replace the duvet on warmer nights. 
Featured: Blue Scalloped Shorty PJs.
3. Lined curtains -bright Summer mornings start very early and so black-out blinds can help guests sleep properly. 
4. A pair of guest slippers - there is nothing that gives a sense of home-from-home than a pair of slippers provided for guests. 
5. Water by the bedside - this is so useful so guests don't have to trundle downstairs in the middle of the night. 
Little luxuries don't have to be expensive - a hot-water bottle or some really good books for example. 
 Featured: Blue Scalloped Shorty PJs
---