The making of Siân Esther pjs...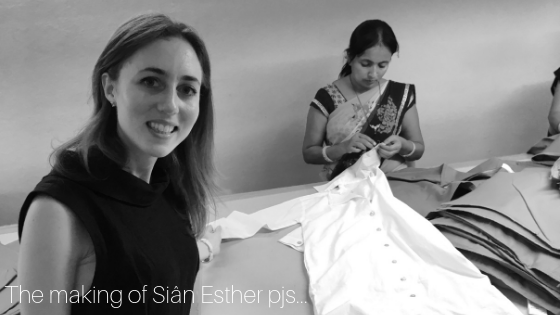 A year ago we visited our factory in India. Off a bustling square, about 45 minutes from the hub of New Dehli.  Here you will find a fabulous team of ladies and gentlemen all helping us to create our beautiful pyjamas.
We wanted to give you a glimpse of what goes into making our lovingly made nightwear and so here are a few snapshots from our visit.
It was important for us to find a partner factory who would understand our ethos and values and would share in this together. The team are focussed on creating our loungewear pieces with upmost quality and attention to detail.
Siân x
---